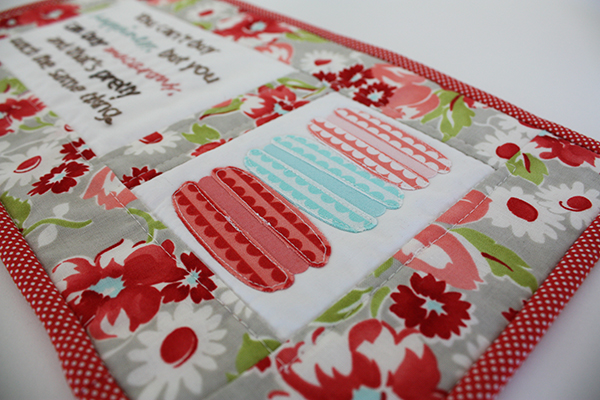 Our quilt guild had a mug rug swap gift exchange at our Christmas Party this year. I went back and forth for weeks about what I wanted my mug rug to look like. I FINALLY settled on the idea that I wanted to incorporate french macarons in the project some how, as well as a fun quote. I was looking through my Quote board on Pinterest and reflected back to my very first pin: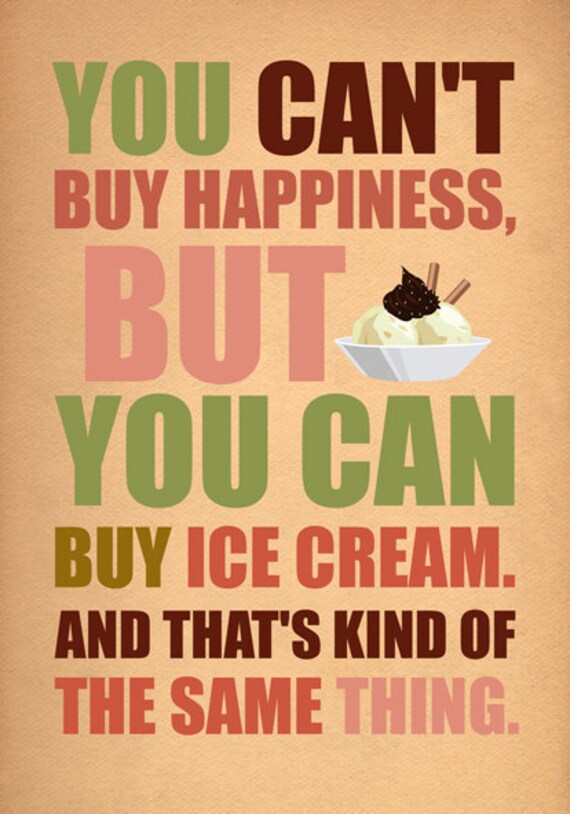 (This fun little print from Gayana on Etsy.)
I thought that if I swapped out the Ice Cream for Macarons (Edited: I've had a few emails about macaron being spelled wrong. I used the french spelling: French Macaron) I'd be a happy camper, and hopefully the person receiving my mug rug would be be too!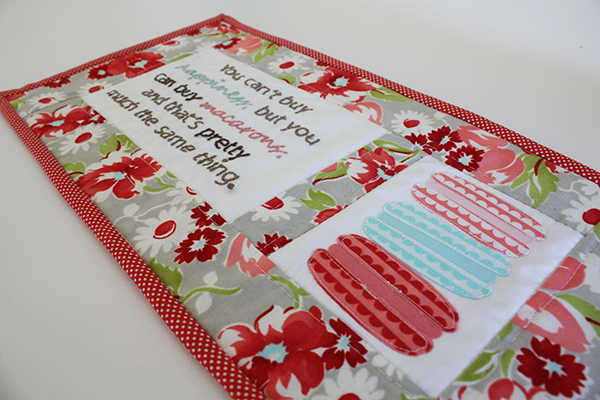 I LOVE how it turned out!
If you want to make your own here's how!
Materials:
Small scraps for macarons
1 Fat Quarter of white/cream fabric for embroidery
1 Fat Quarter for sashing, borders, and back
1 small piece of quilt batting, approximately 8″ x 10″
(I used some fabrics from the Ruby line designed by Bonnie & Camille for Moda. The little scallops were the perfect macaron fabric!)
Embroidery PDF Pattern (This is in both color and gray format. I used the light gray one and print directly on my fabric. You can use your favorite method to transfer it to your fabric.)
Macaron Applique PDF Pattern (If you have a Silhouette Cameo feel free to use this JPG to trace and cut)

Step 1: Transfer the Embroidery pattern onto your fabric and embroider.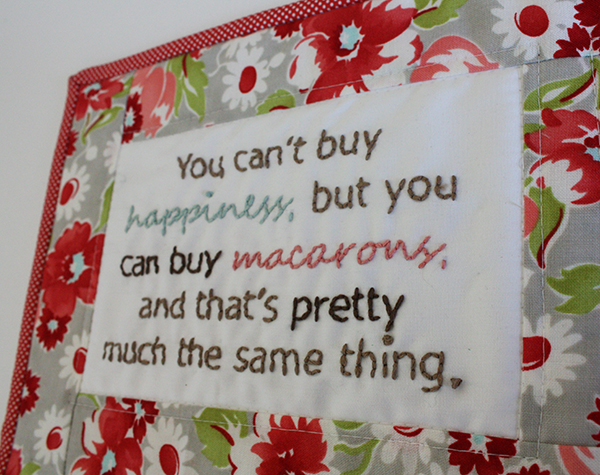 Step 2: Cut out macarons and applique to a piece of white, cut to 4″ x 4 3/4″.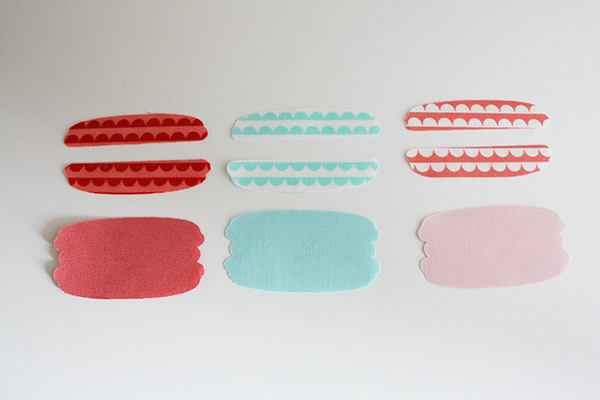 Step 3: Piece together mug rug following the diagram below: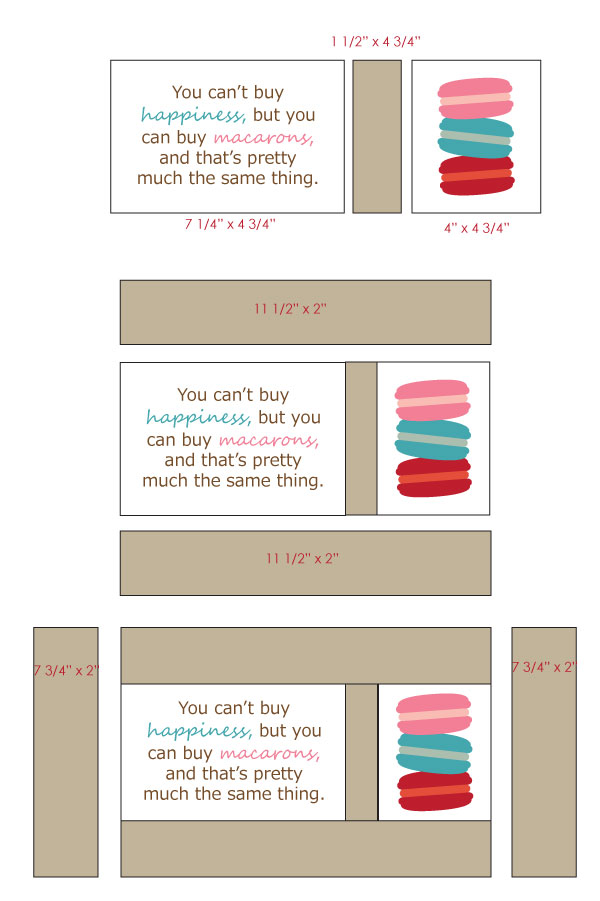 Don't forget it's 1/4″ seams!
Step 4: Quilt and Bind as desired!