Last week I made the cutest applique pouch for a friend… and got so excited to send it to her I didn't take a finished picture. Sad. But I do have this picture of it in progress!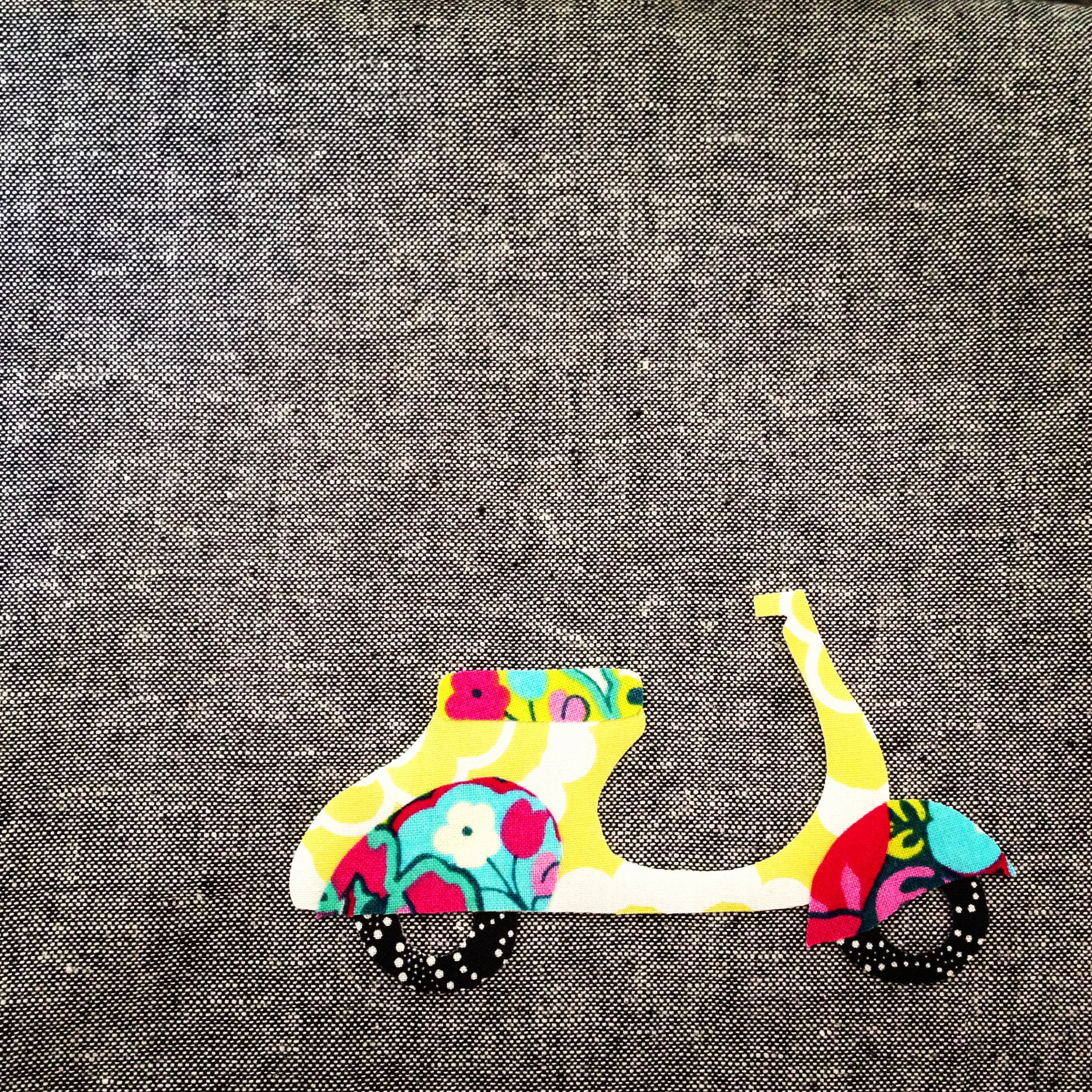 I though I'd share the applique design I sketched up if anyone wanted to use it. It's the perfect size for a zippered pouch, onesie, place mats, napkins, or wallet!
In the download I have all the individual pieces (already reversed for tracing onto the back of your Heat'n Bond!), and a little placement diagram so you can see how all the pieces layer and fit together. You can download the PDF of the Scooter here!
Happy Sewing!