Hello there! I cannot wait until next week! What's next week you ask? I'll be introducing you to some of my favorite companies and designers as we travel around the internet on a little blog hop! You'll have lots of chances to WIN a copy of my book and a large bundle of some of my favorite fabrics and supplies I used in the book!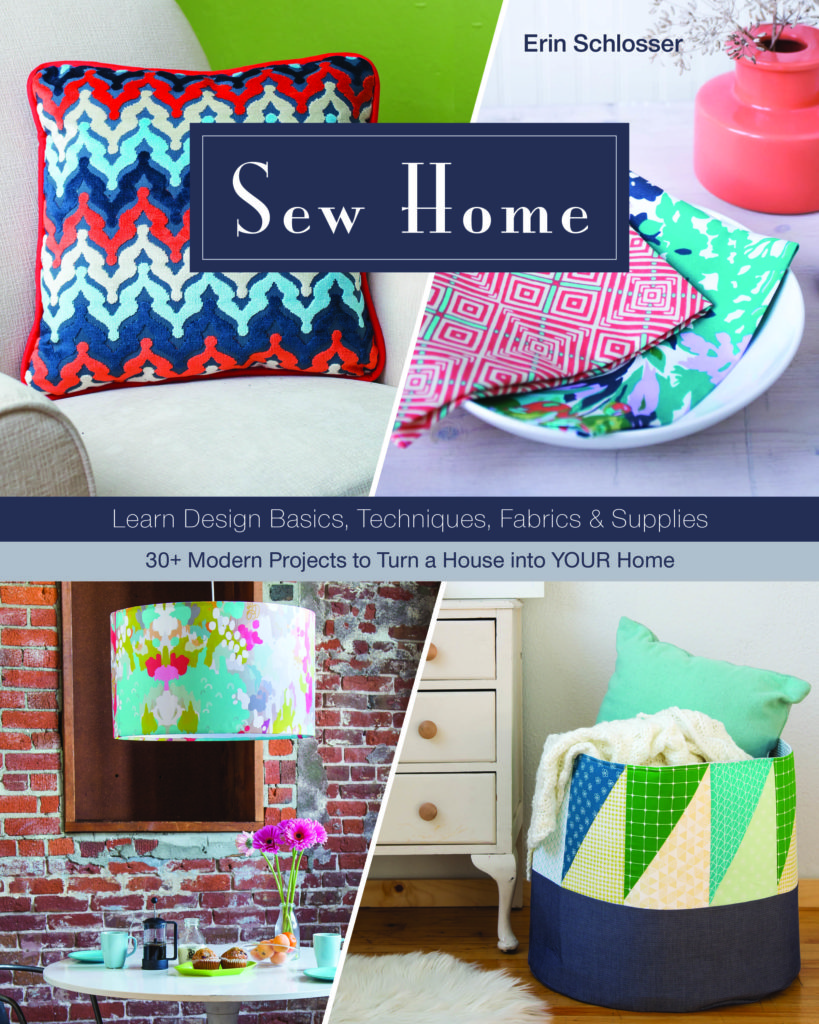 This book was a blast to put together and I cannot be happier to share it with you! As I planned this book I wanted it to be the book I looked for when buying our first house, but couldn't find anywhere! It covers everything from window treatments to linens, custom storage solutions, and even projects to spiff up your outdoor space!! The 30+ projects range from no-sew to intermediate level so there's a little something for everyone! Stay tuned for lots more to come!
If you want to follow along with your own copy you can purchase it directly from me (I'll sign it AND throw in a FREE sewing pattern of your choice!) or purchase it on Amazon. If you purchase, but win a copy I'll happily refund your purchase price!
Happy Sewing crafty friends!
Erin