For the past year it's been my pleasure to provide not only PDF sewing patterns to places as far away as Australia and England but to offer printed sewing patterns to your local quilt shop! (Just recently my printed patterns were sent all the way to Australia!) I'm beyond thrilled that my sewing patterns showed up in 2 of the top 11 shops featured in the latest Spring/Summer 2014 Quilt Sampler magazine!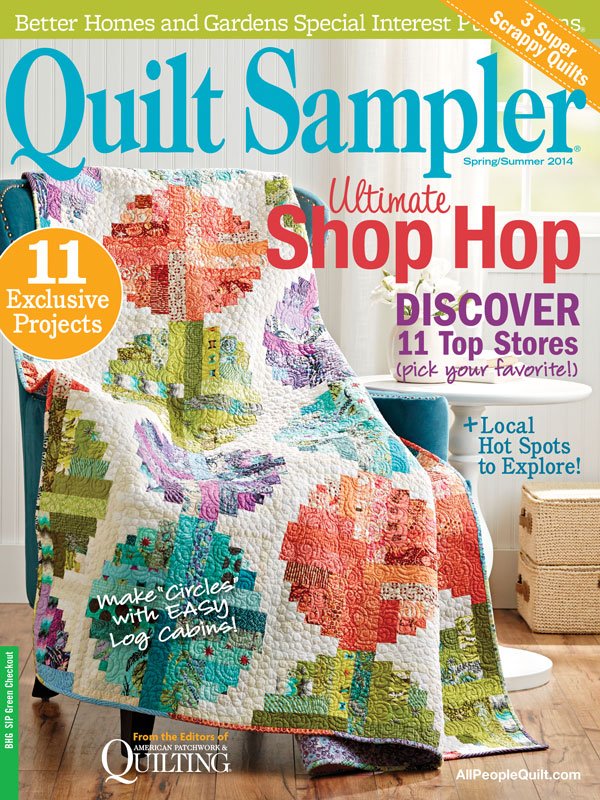 Congrats to Valli & Kim and My Girlfriend's Quilt Shoppe! I've actually been to both of their stores and they are simply fab! If you are ever in their area please drop by and say hi to them! I can guarantee you'll leave feeling inspired to sew!
Here's a few sneak peeks of Schlosser Designs patterns that were featured. How many can you spot?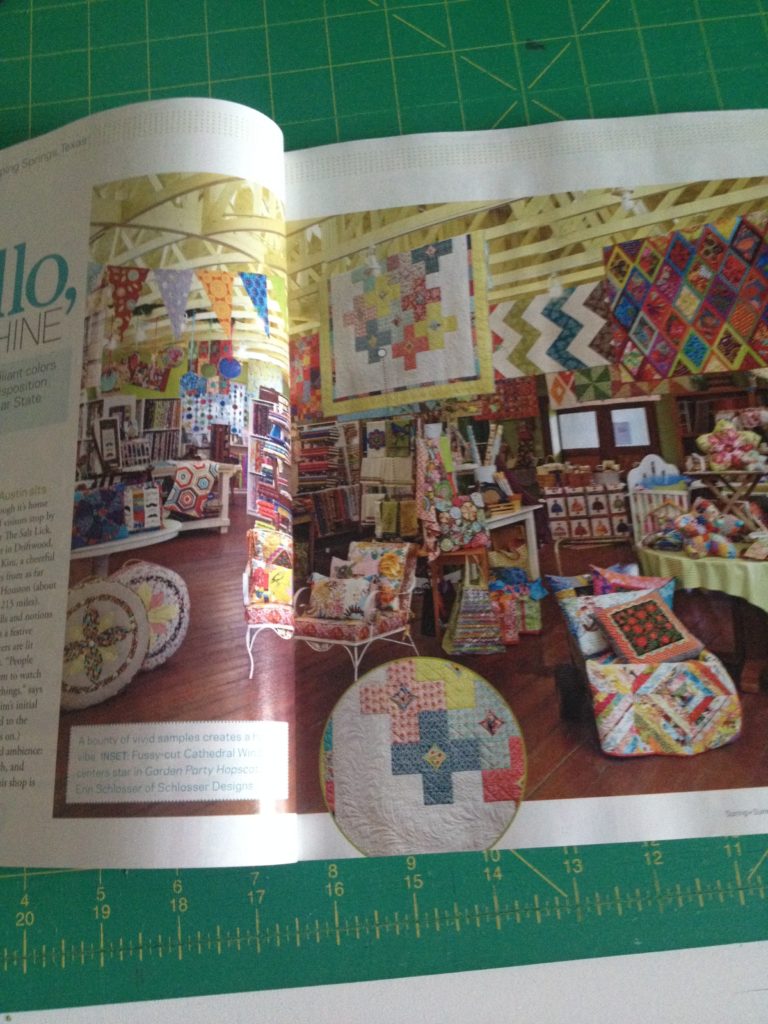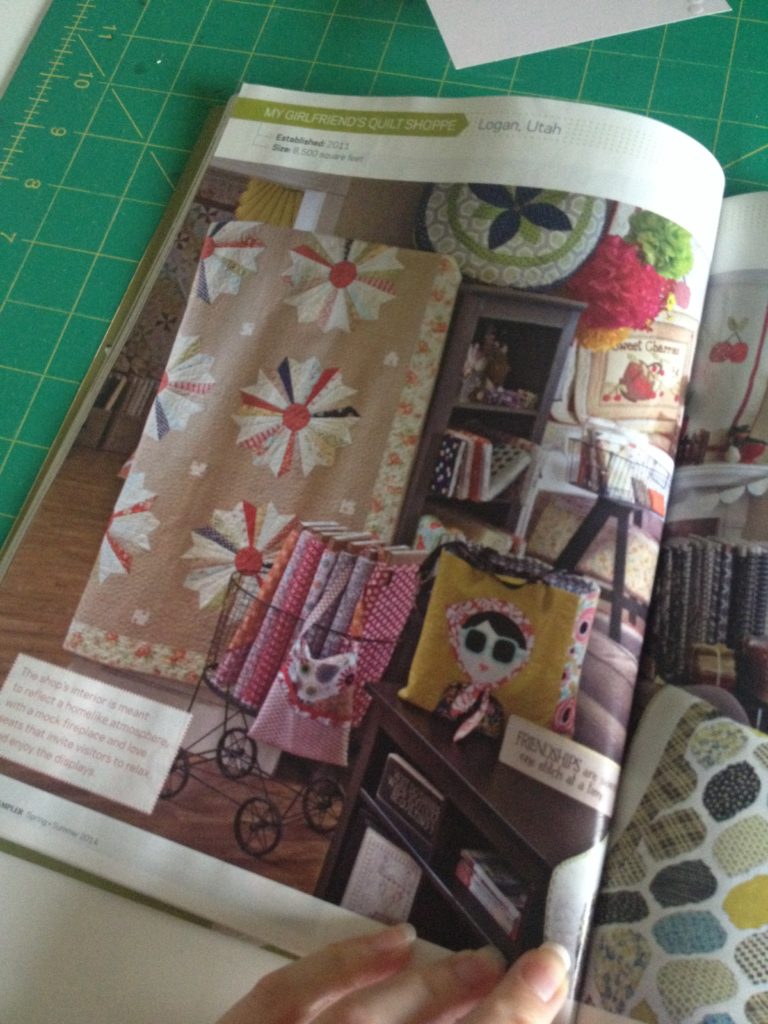 Happy Sewing!