Many of you have requested the pattern for this over-sized floor cushion and it's completed!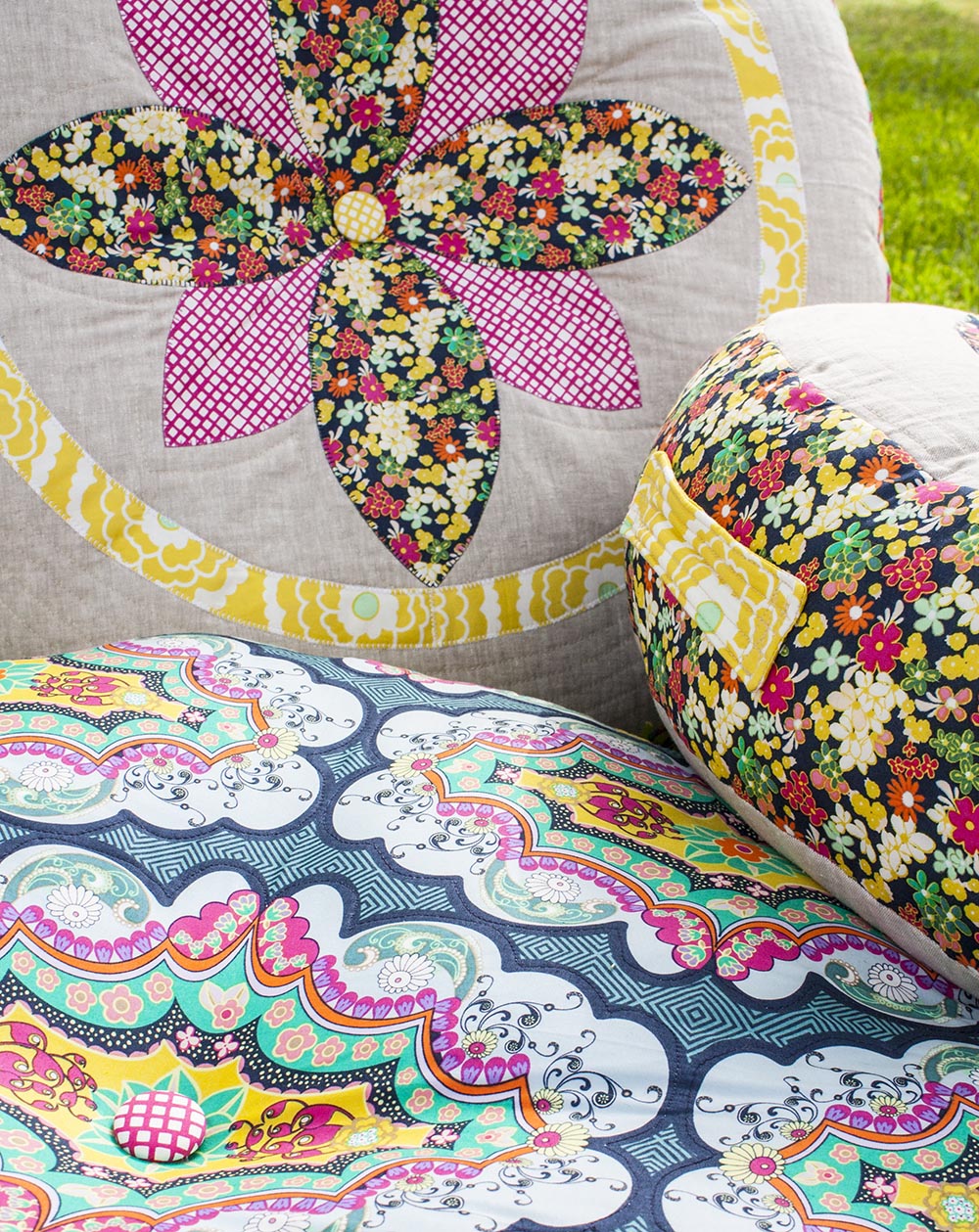 Here's the official description:
The Petal Panache Cushion is the ultimate companion for any room in your home. This stackable floor cushion is the ideal size to prop up your tired tootsies, lounge on while watching TV, or use as extra seating. Even prop with a tray and use as a side table! Perfect for everyone in your casa, wee-ones, kiddos, adults! This comfy cushion even makes the perfect bed for your spoiled four-legged-friend. Sew up a few of the Petal Panache cushions today; it's just the punch of panache you need for your decor!
As always, I've got both a Print version and a PDF version available for purchase. (Available wholesale too!)
*I'm also super excited to announce that ALL my patterns going forward will have an online component to it! In each pattern you purchase there will be an exclusive, password protected website made specifically for this project! You can see photos of each step, additional tips, and even leave a question if you need a little extra help! It also includes a QR code if you'd like to pull up the extra photos on a smartphone or tablet while sewing!! (I'm hoping to add in this feature to my existing patterns as well, but will take a bit of time to set everything up!)
I had the BEST models for my photoshoot! Only a few shots of the 350+ I took made it onto the cover, but I thought I'd share some extra ones here! (And some outtakes towards the bottom!)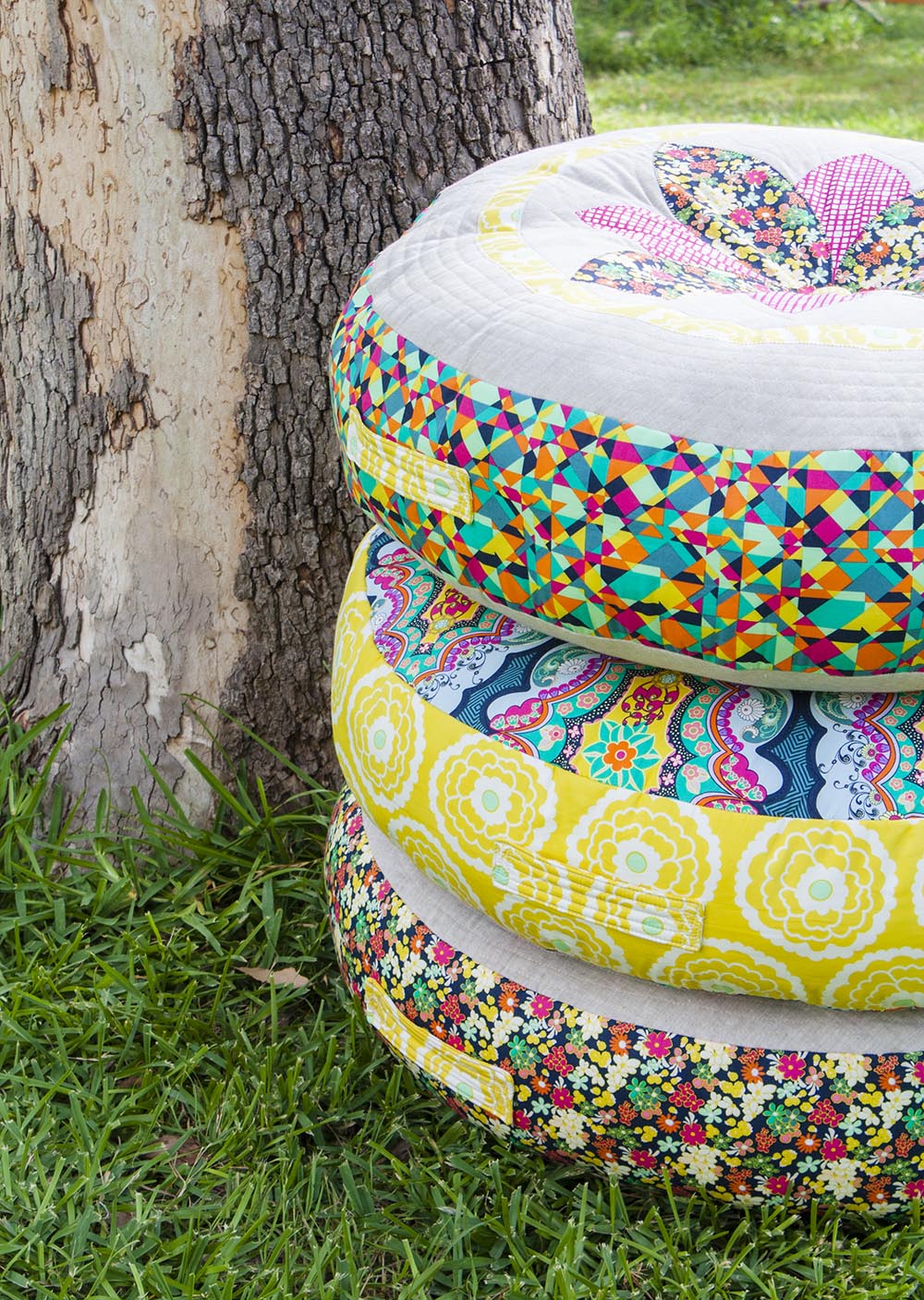 Stackable and they include handles for easily moving around.
Large enough for children & adults. (And pets! My cats LOVE these things!)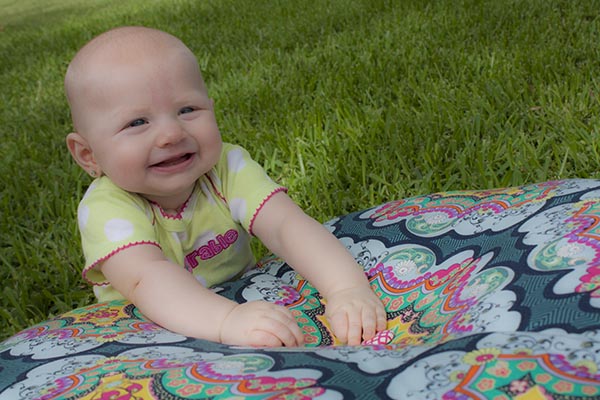 Babies love them too! ;)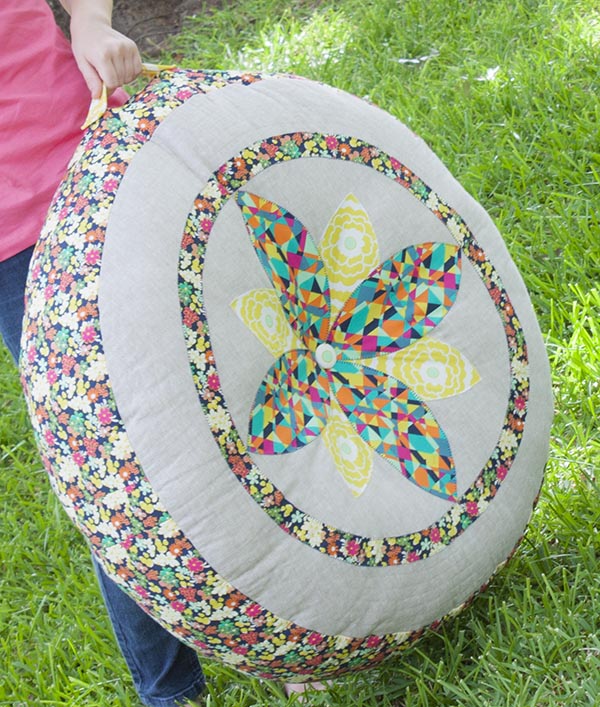 It's 26″ wide, that's a little over 2 feet!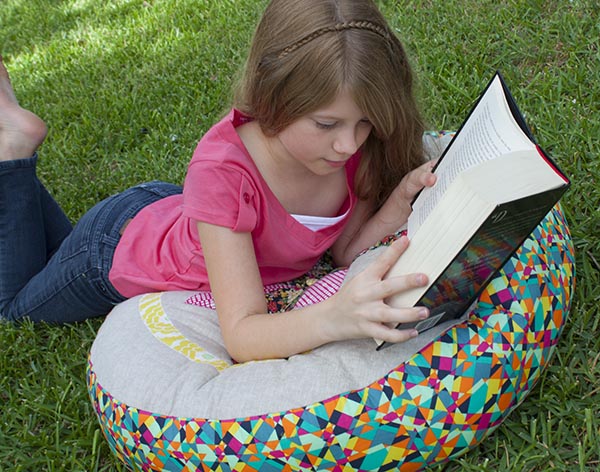 Great for reading…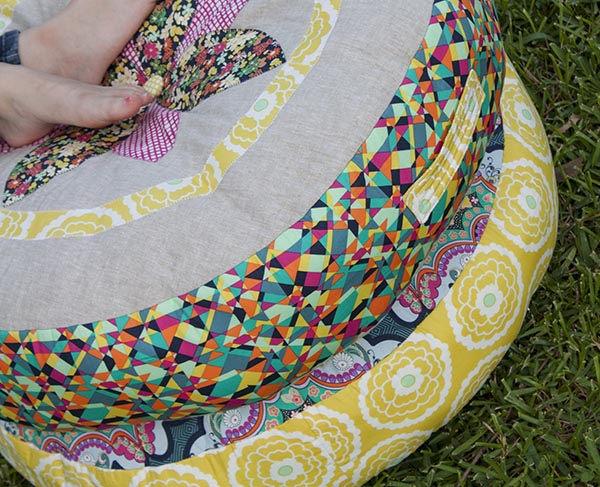 …and relaxing!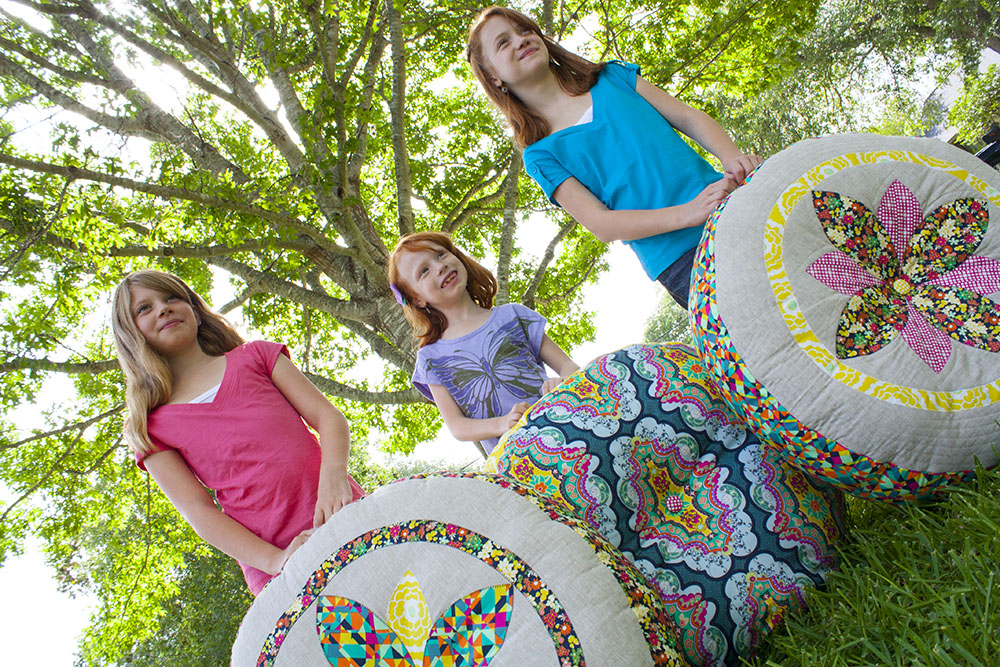 Use a large main print for the top and bottom and forgo the petal applique!
And the outtakes… the picture below is by far my favorite of the session. My friend's toddler decided to "walk" the dog in front of our shoot. The expression on the dog's face just cracks me up! (No animals were harmed in the photo shooting!)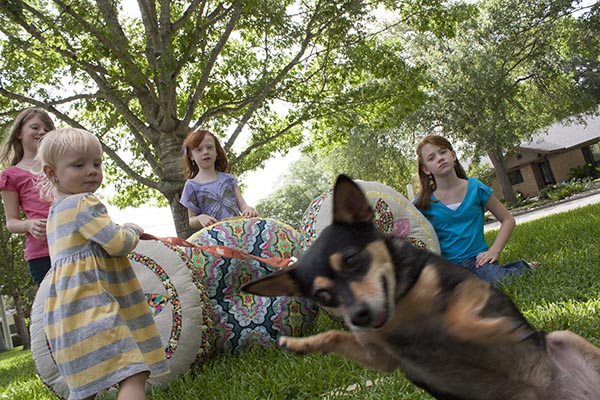 And, if you were wondering if these were sturdy enough for heavy use by children… they are! Pillow fights happened at the end and the cushions and handles held up just fine!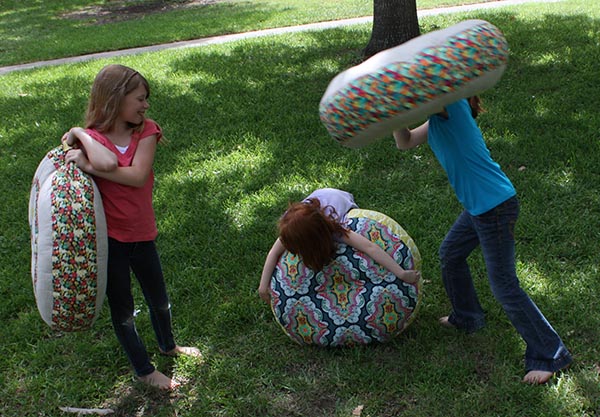 Ready to sew one up? Purchase it at my shop! (The fabrics I used include many prints from the Carnaby Street collection by Pat Bravo for Art Gallery Fabrics and Essex Linen from Robert Kaufman.)
Happy Sewing,