Remember back in the fall when Melissa from Iza Pearl Design collaborated on a sister tote to the ever popular Laura Tote?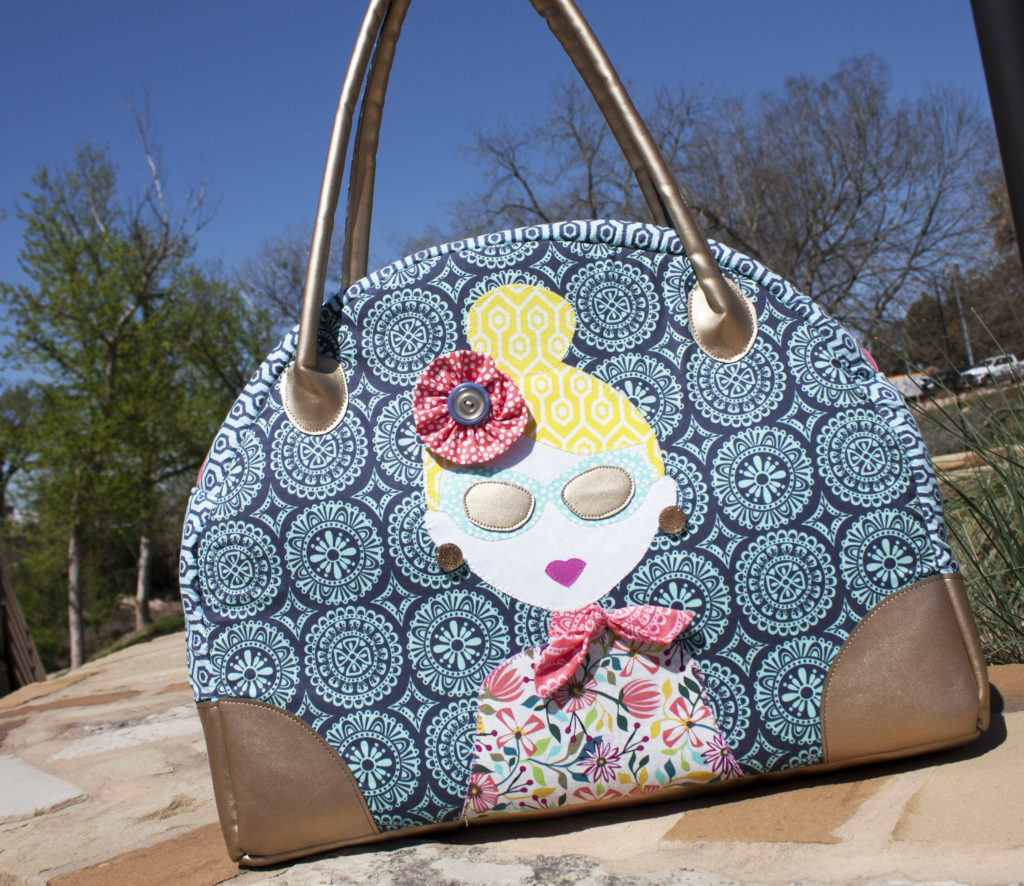 Well, the Kate tote is now available and has been shipping to quilt shops across the country! (Want to check if your local quilt shop is carrying it? Here's a list of all retailers carrying a selection of my patterns: Shop Listings. If they aren't carrying it, be sure to let them know you'd love to see my patterns locally!)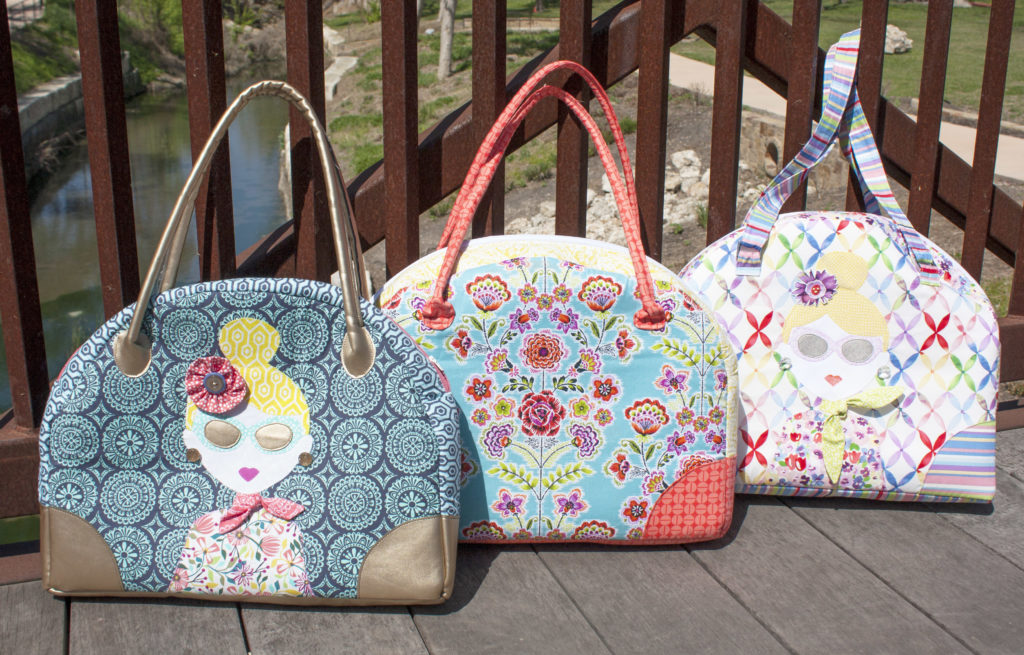 Isn't she great?!? One of my favorite things about this pattern is that the bag shape works great on it's own if you don't feel like you want to tackle the applique. Look how amazing it looks by using one of those large-scale prints you have in your stash!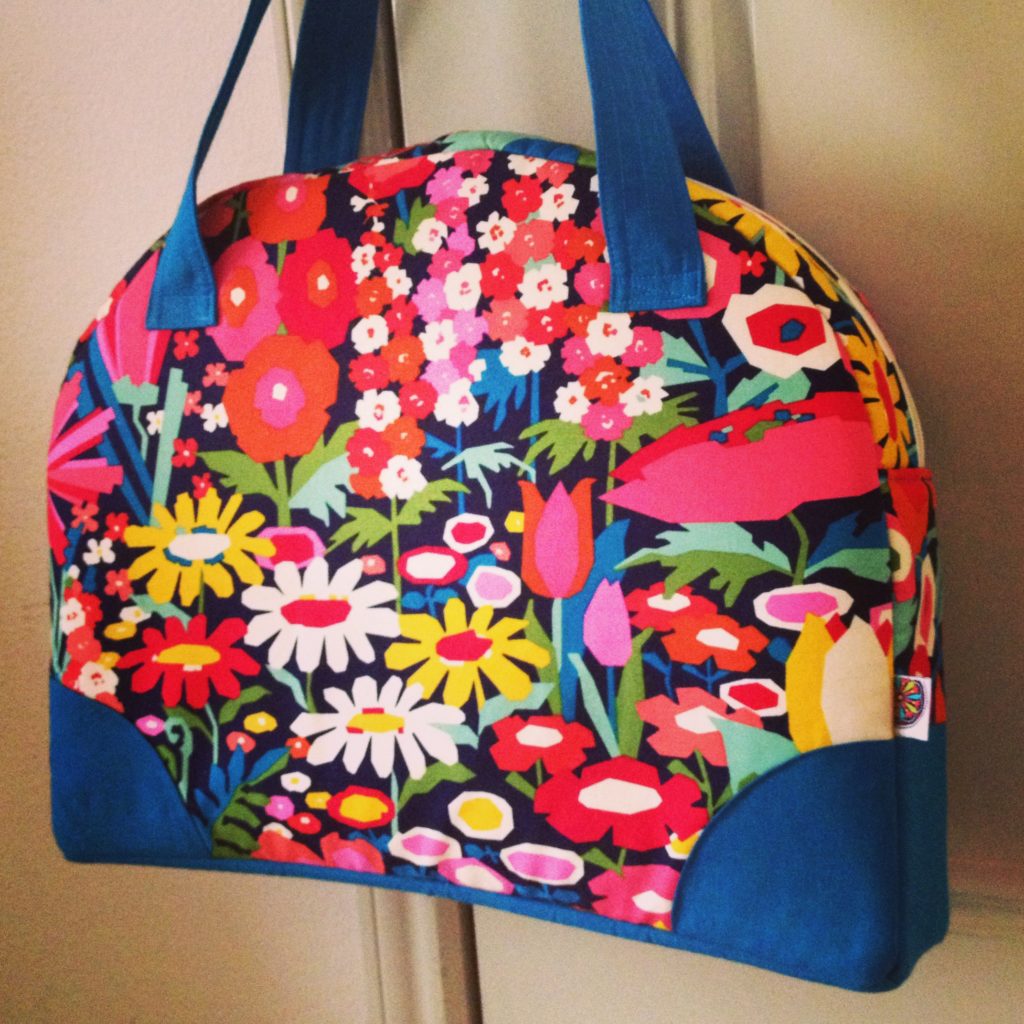 Here are some specifics about the Kate Tote:
It measures 18″ wide x 14″ high x 4″ deep. (The perfect size for a carry-on bag!)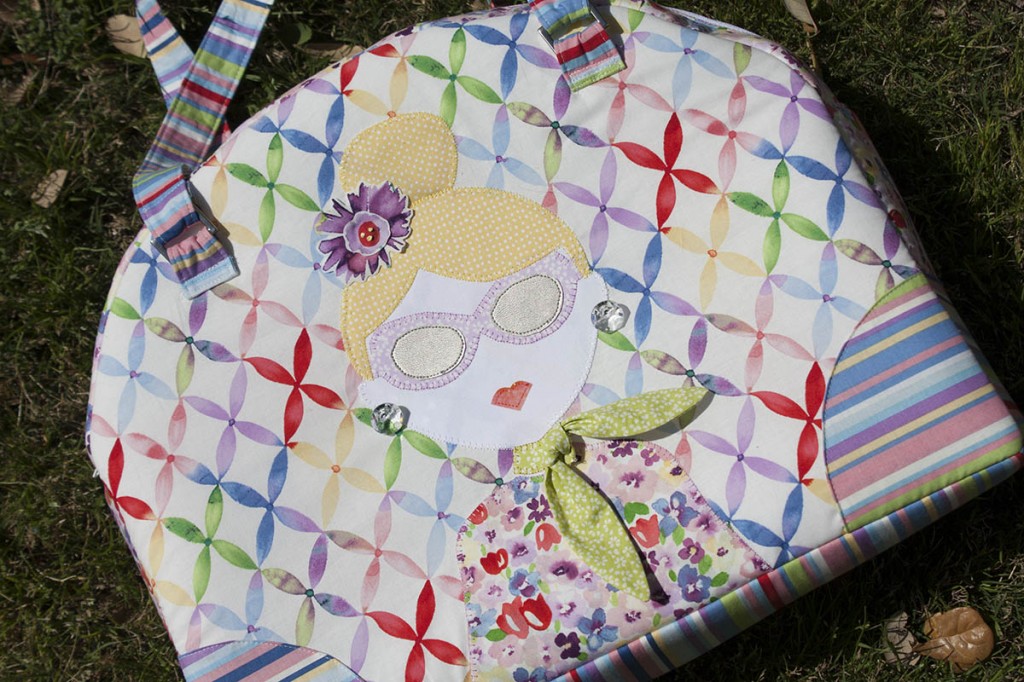 This bag has an exterior and interior zipper pocket along with an optional back exterior pocket with magnetic snap closure so there's tons of space to stash everything you'd need.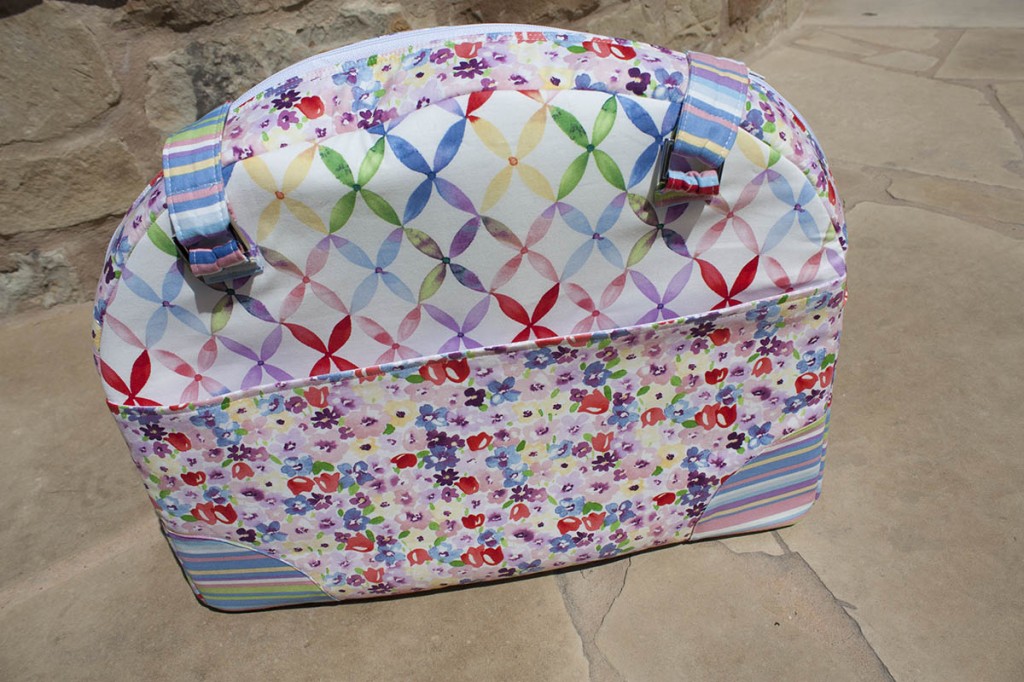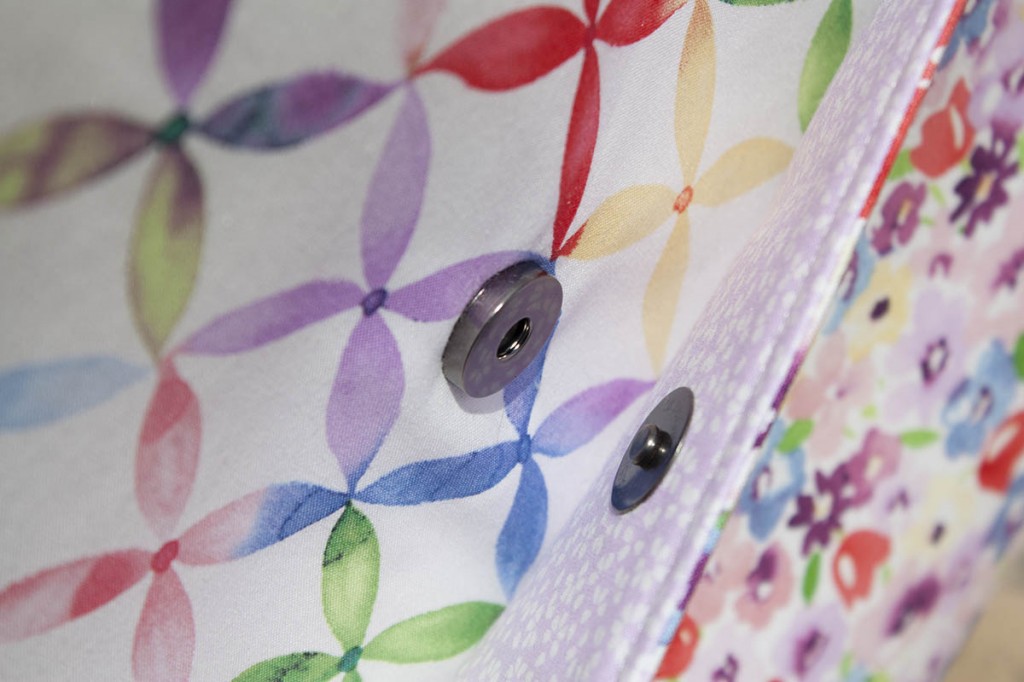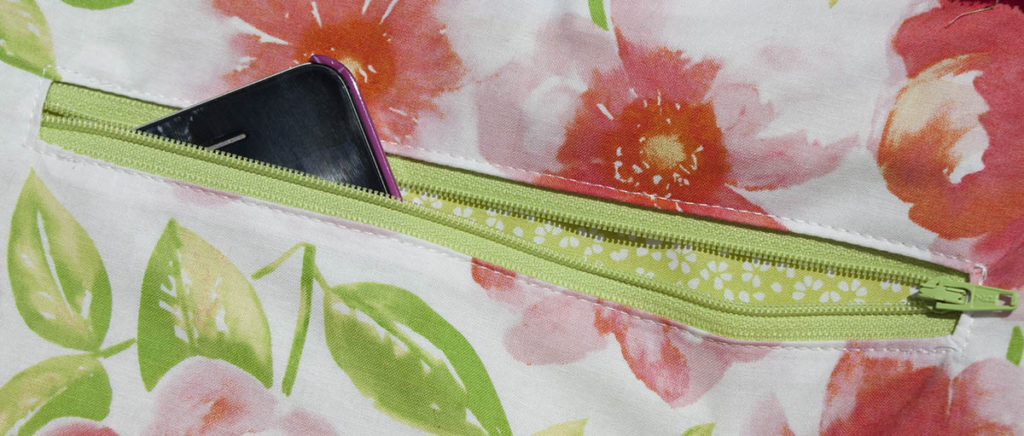 It holds its shape nicely with the addition of Soft and Stable interfacing. (I love that stuff!)
Also, as with all my new patterns, there's a special page especially for this pattern. On the page (the link and password are found inside both the printed and PDF patterns) you'll find step-by-step photos to go along with most of the diagrams. There's even a place to ask questions if you need an extra bit of help!
(The close-ups above of the tote were sewn with the Spring Street collection from Dear Stella. I love the watercolor-feel to this fabric line and it made the perfect Kate Tote!)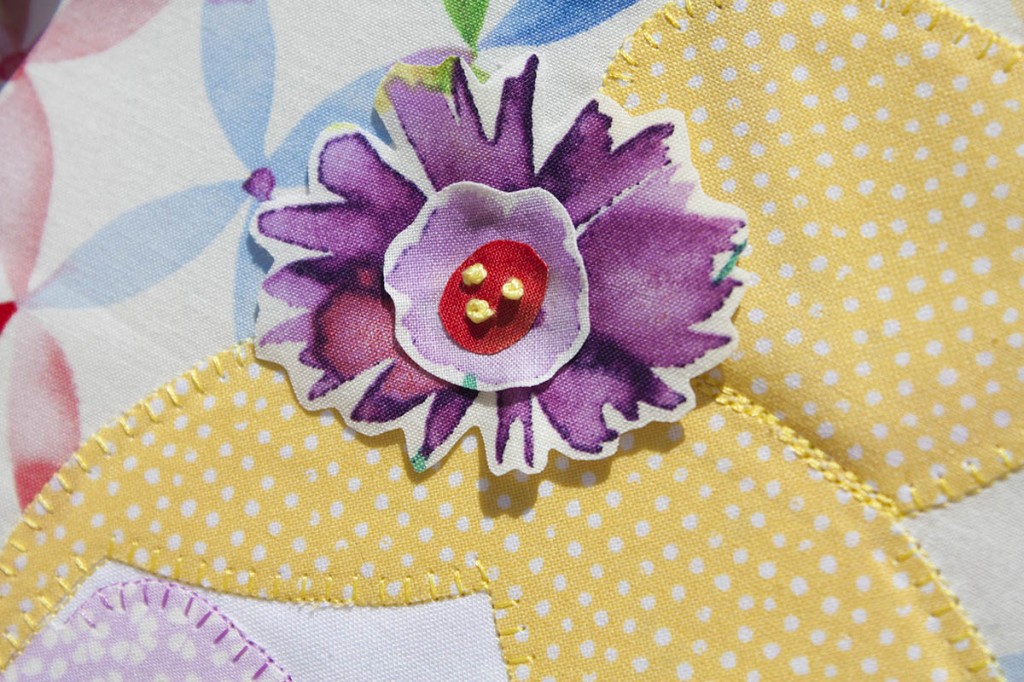 You can find the patterns here: Schlosser Designs Store.
Happy Sewing!