I've got a new pattern out! Yay! This pattern first came about when I needed a handmade gift for an exchange at CityCraft for our Christmas party a couple of years ago. Since the first one, I've made a few more, used it for a bit, and made a few adjustments to make it the ultimate tool storage apron! Now it's 100% ready for you!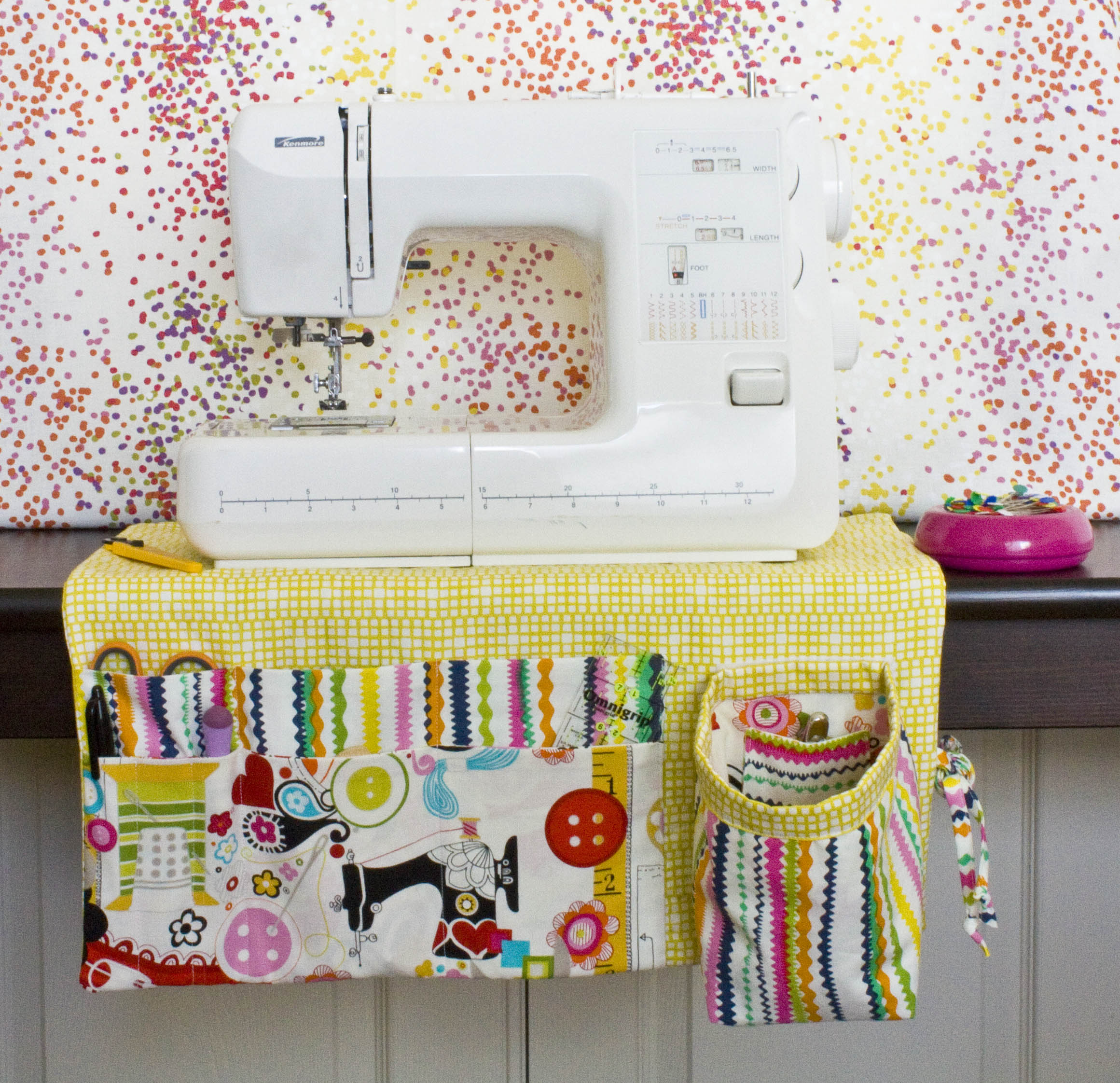 As usual you can purchase either the printed copy or a PDF that will be emailed to you directly following your purchase. Find the patterns here.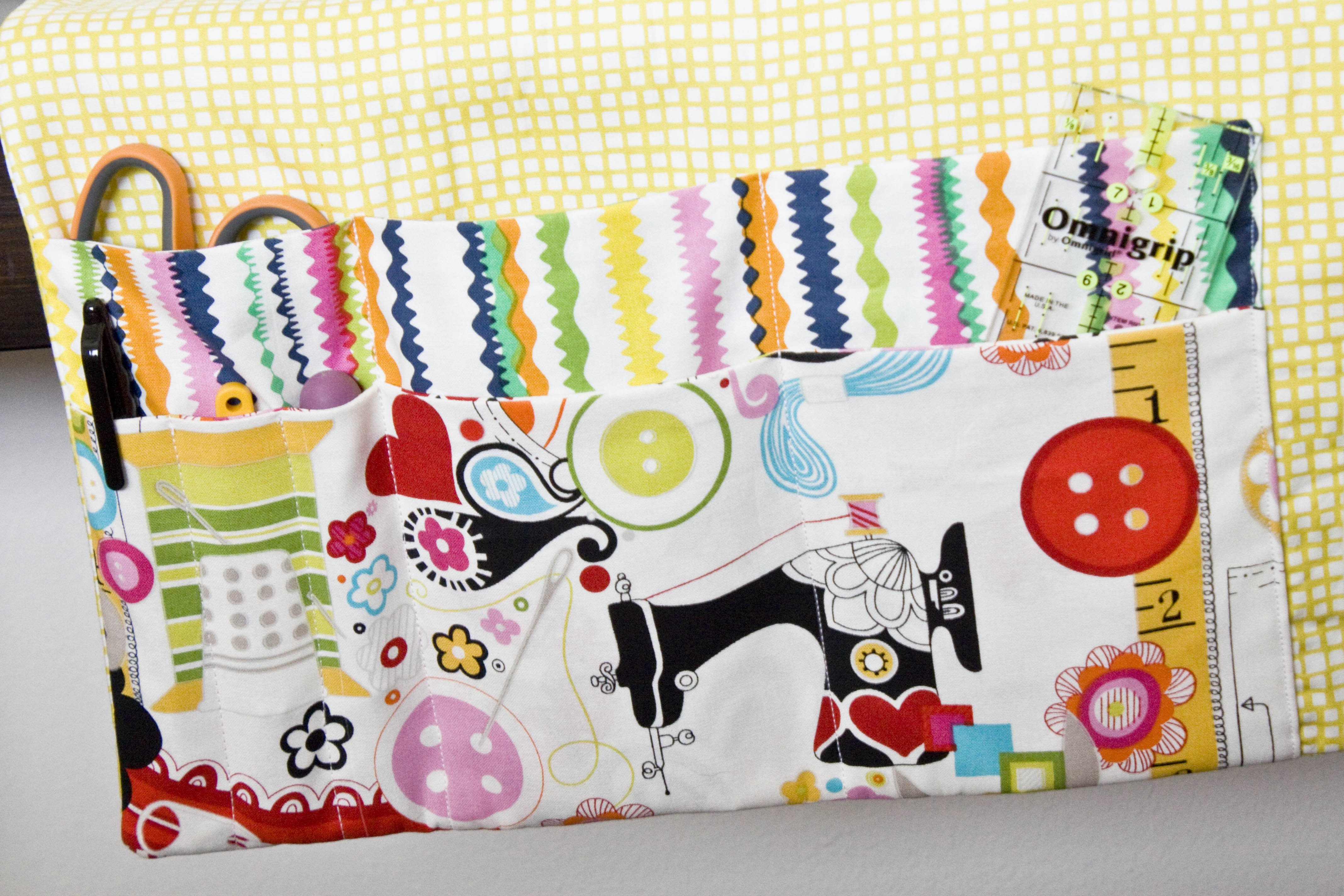 The front has 8 pockets in varying sizes for holding all your most used tools.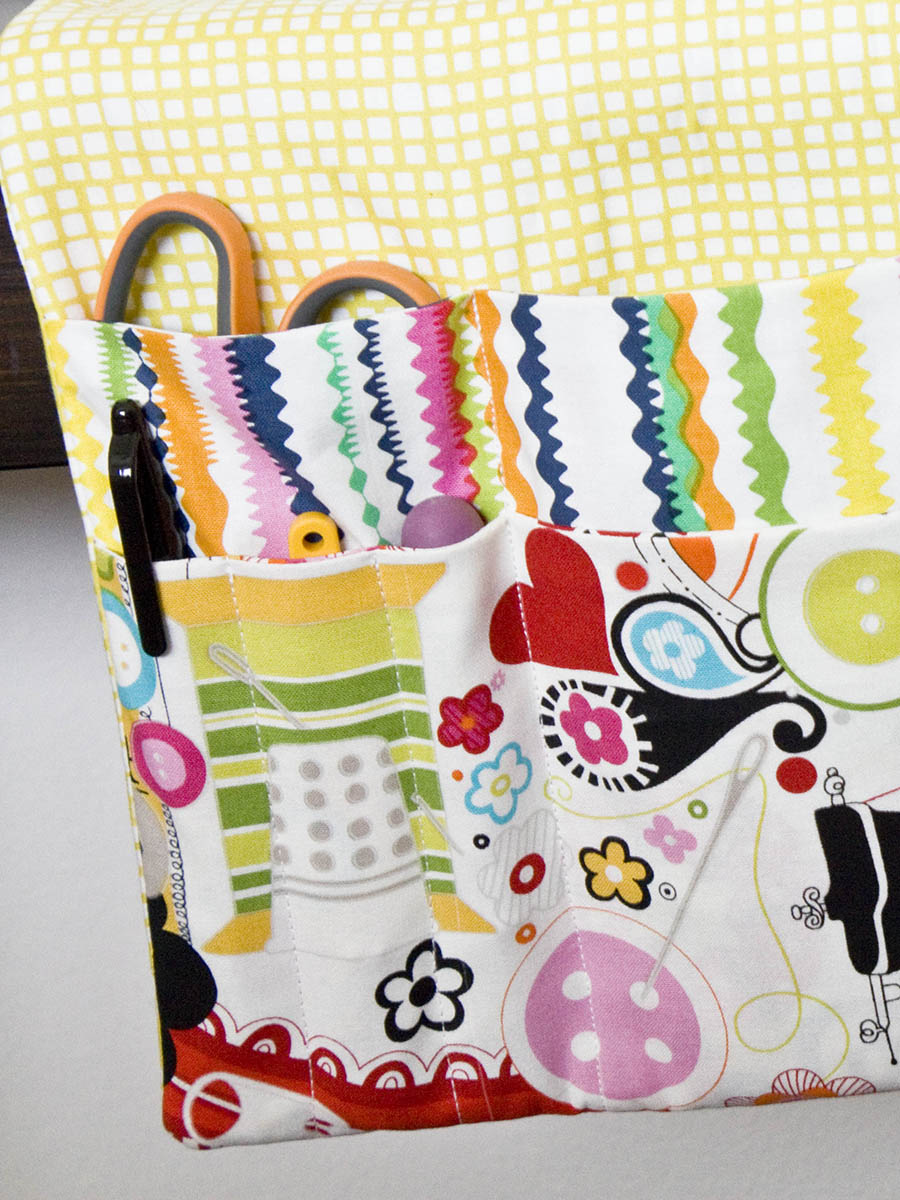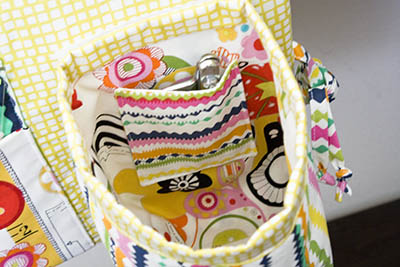 The thread bin has a tiny pocket, just the right size for your thread snipper! It also easily detaches so you can empty it out!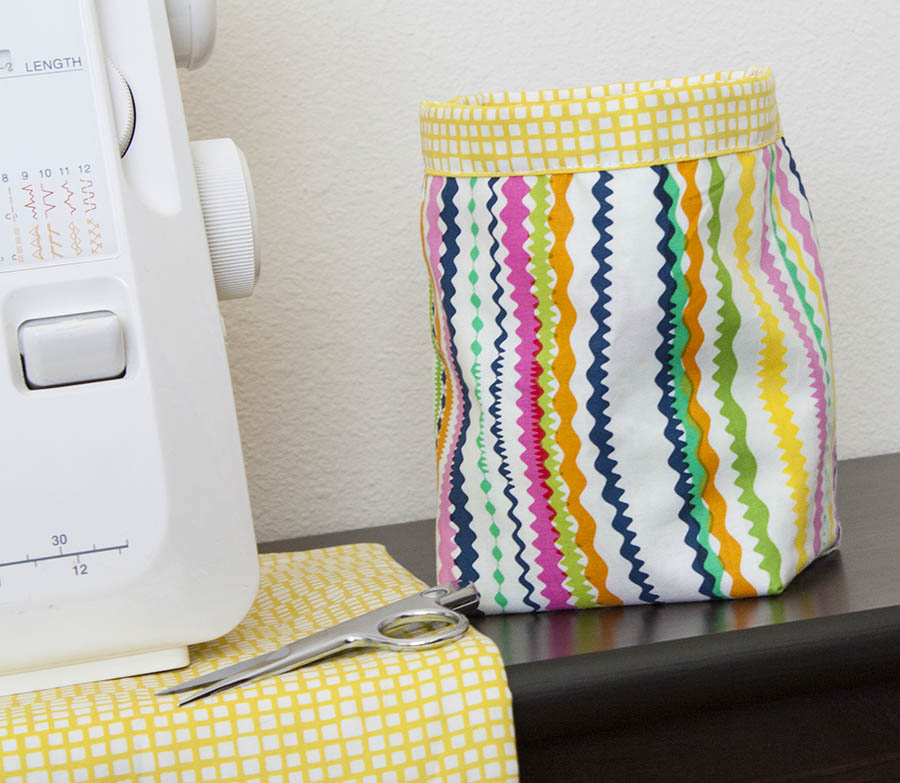 The thread bin will stand up on it's own with the addition of a little extra interfacing too!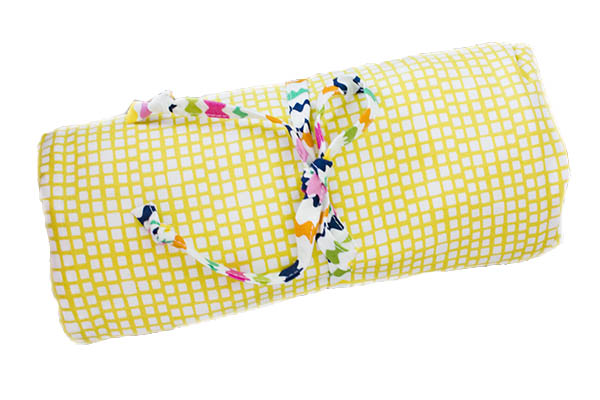 And if you're ready to pack up and go sewing with your guild or at a friend's house just roll it all up, tie it, and all your tools are safely secured inside!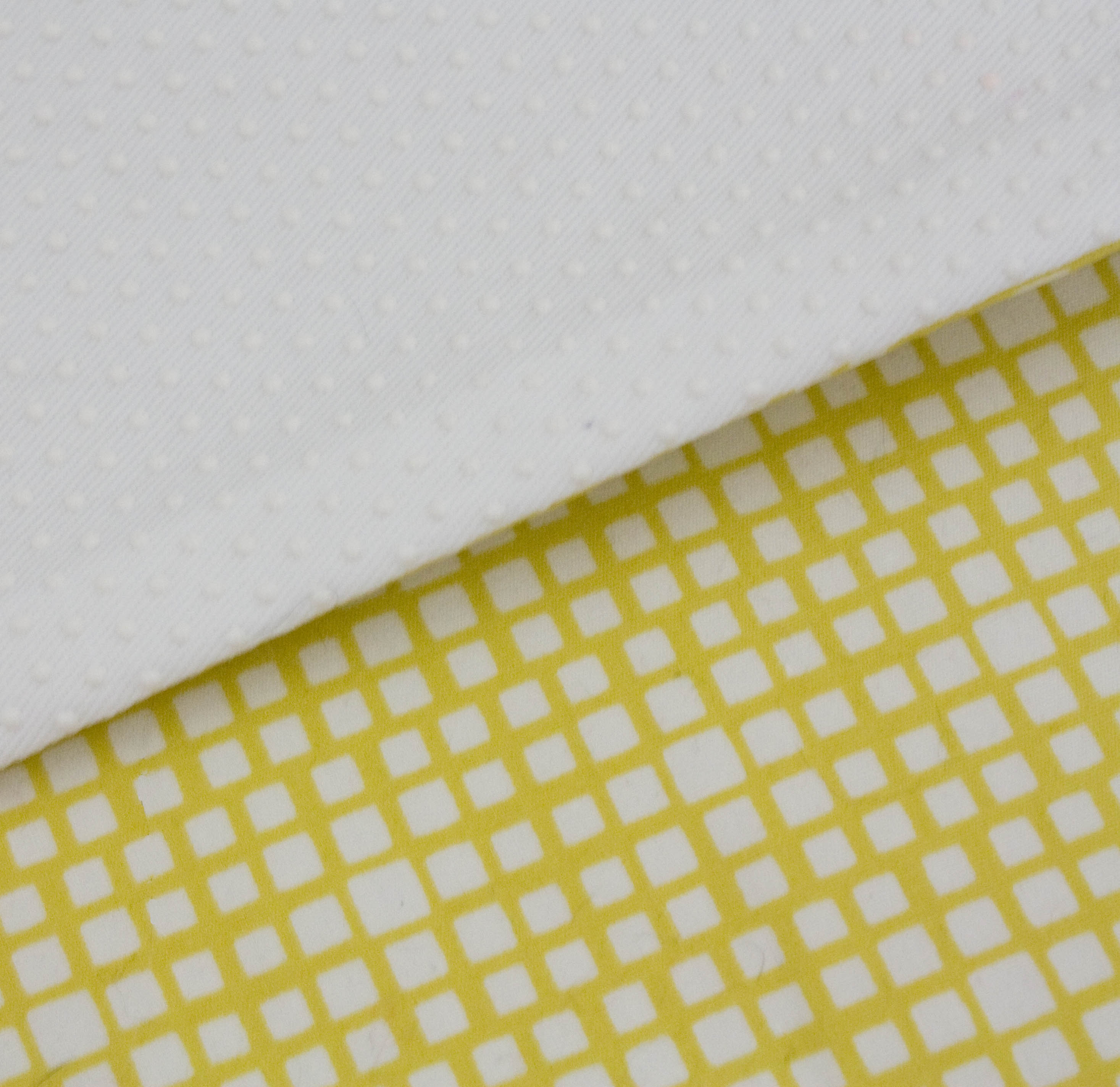 Did I mention that the spot of the apron underneath the machine has grippy fabric? This keeps your machine from sliding around on your sewing table!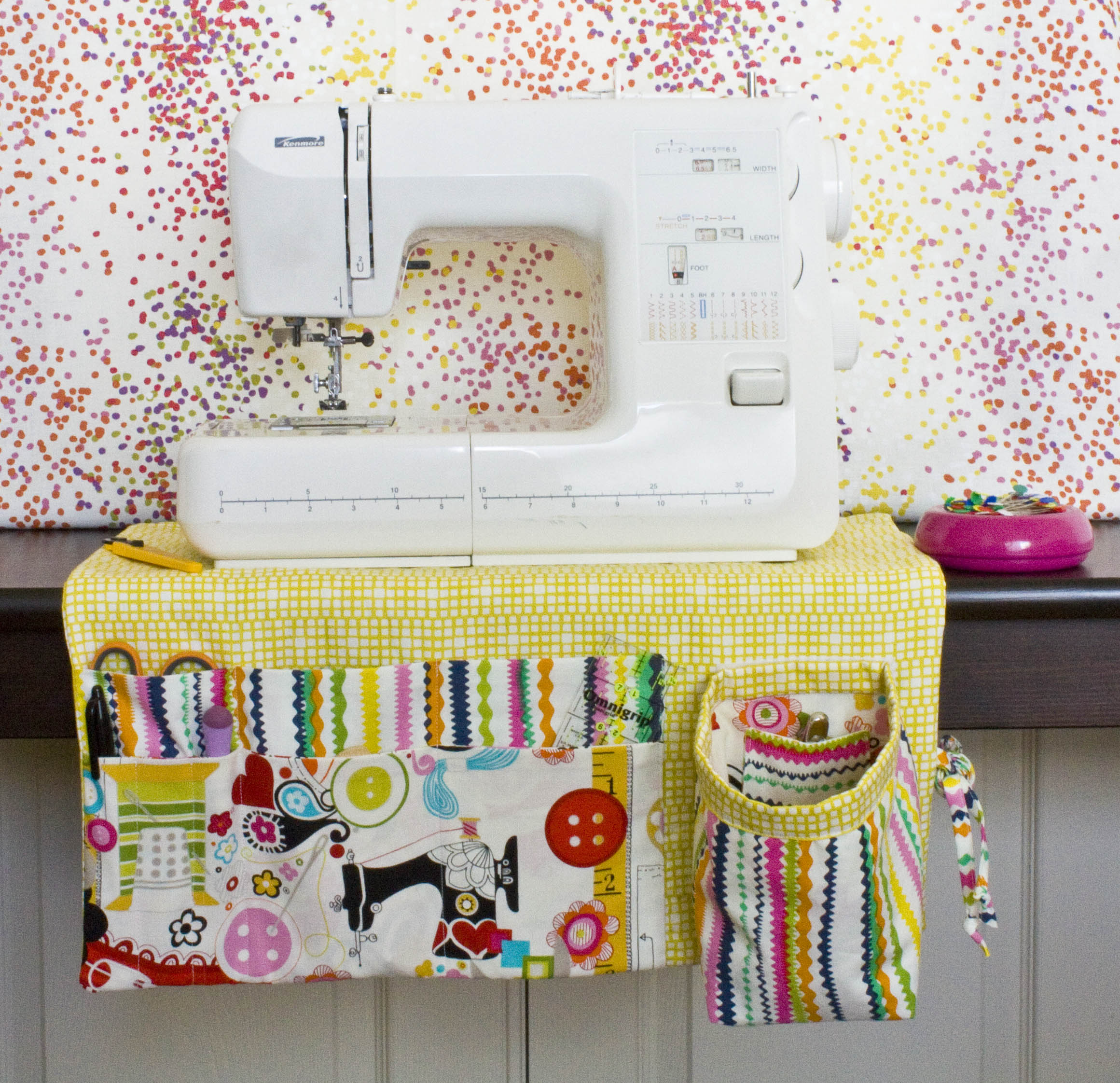 It doesn't take a ton of fabric and can easily be modified to use a variety of scraps too!
I recently taught this as a class at the LQS and the ladies were amazed that they were able to cut out all the pieces, and complete the project in a 3 hour class! They couldn't wait to make some for their sewing friends!!
*This pattern also has a new feature that's found on all my patterns going forward: a password accessible site that will give you access to extra tips and step-by-step photos for this project! There's even space to comment with questions if you need additional help!
(In addition to my store, the pattern can be found at Craftsy! If you'd like to order wholesale for your shop just contact me here!)
Happy Sewing,