I made some fun samples last week for a few classes I've got coming up this month! Here's the first one: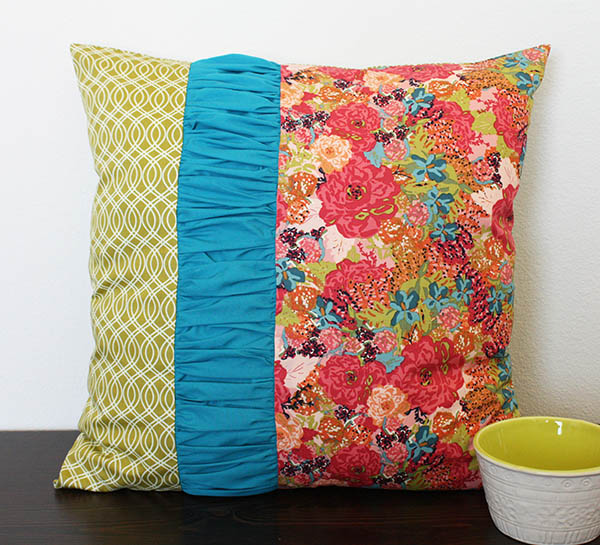 This pillow looks great and is SUPER easy to make, I promise! Here's what I did.
Cut three pieces for the front of the pillow:
Left side strip – 6″ x 20″
Gathered Center Strip – 4 1/2″ x WOF (44″)
Right side strip – 12 1/2″ x 20″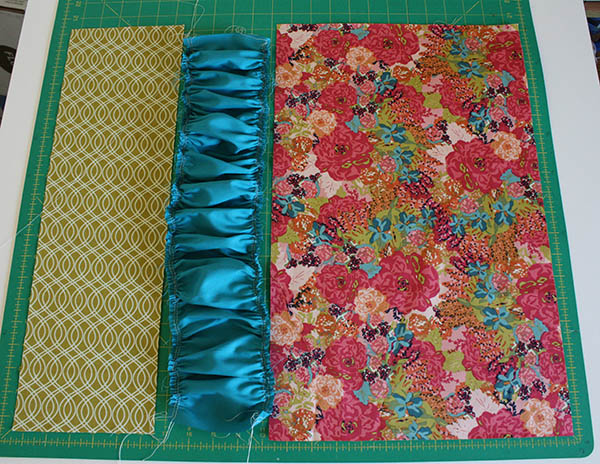 The center strip will be much longer than 20″.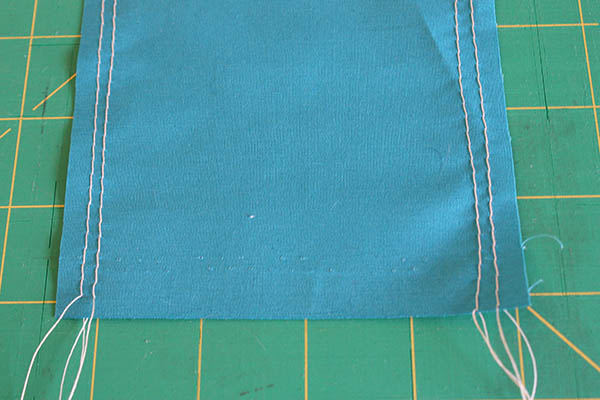 To easily gather it and make it 20″ long you'll make two rows of basting stitches along either side. My first row was at a 1/4″ seam and the other was about 1/8″ to the side of the first row.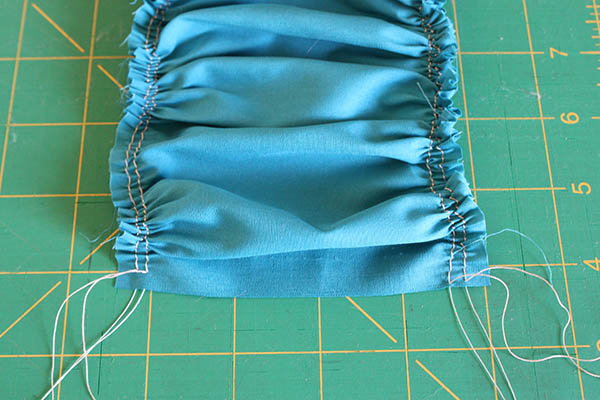 Grab your bottom threads and gently pull to gather it up.
Stitch the pieces together using a 1/2″ seam, trim, and square it up to an 18″ square. Cut (or piece) an 18″ square for the back. I then used the same set of instructions in my invisible zipper tutorial to add a zipper to the bottom. Took me less than an hour to complete this lovely pillow!!
Happy Sewing!
This project is also linked up to: