I thought it'd be fun to play along and join in on the QuiltCon Intro linky party going on. I'm super excited to go next month and meet lots of great sewists! I've also volunteered to help with a variety of things and it'll be fun to contribute AND participate! (Oh, and let's not forget the 80's Party! Bring on the neon!!!)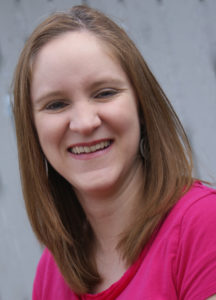 Alright, 5 things you may not know about me:
1. I've been sewing since I was 7 (and teaching others how to sew since High School) and come from a long and talented line of sewers including my wonderful mom and grandma!
2. I was going to go to college on a full Air Force scholarship until I went to a couple of ROTC classes and decided it wasn't for me. It's still on my bucket list to learn how to fly an airplane though!
3. My original major in school was neuroscience. After one semester Chemistry was on my "Things I Could Do Without" list and I switched to Interior Design. Much better choice! (I still LOVE reading about how minds work and people think though! Books like Tipping Point and Blink from Malcolm Gladwell are some of my favorites!)
4. I'd rather make something, even if it's cheaper to buy! Home Decor, Baking, Clothing, Lamps, Anything! The process of learning and making things is my adrenaline  (Heck, my patient grandpa let me "build" a pool in his orchard one summer when I was about 10. Want to know how? Dig a hole approximately 5′ x 2′ x 24″ deep. Line with a tarp, fill with water. Hop on in!)(Did I mention it even had stairs to step down into?)
5. I went vegetarian for 6 months as a graduation "gift" to my husband who had been a vegetarian for two year prior to that. (It was his only request and he's one difficult guy to buy for.) During the allotted time I did lots of research and soul-searching before I realized that I could continue with a vegetarian diet, and for me, the right thing to do. I've now been a vegetarian for 3 years and LOVING it!
Whew, That was fun! Can't wait to meet everyone!