If you sew, you know that your bobbins can go from nice and organized to messy and stringy in a matter of minutes. Case in point: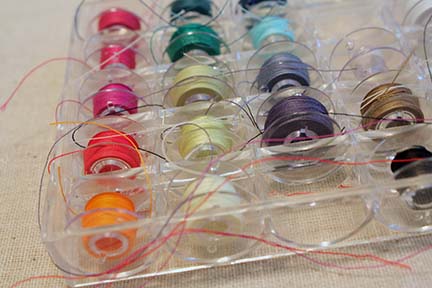 Looks pretty bad huh? And I promise that I made them all nice and neat less than a week ago and didn't make it more messy just for a picture! When you go to get one bobbin out, the others just unravel more making an even bigger disaster!
I searched online for bobbin clips to purchase. The only ones I found were for a pack of 10 for almost $10 on Amazon.They included the bobbins too, but they were for Brother machines. I sew on a Janome… Although they use very similar bobbins I didn't want to pay $10 before shipping for it.
I knew there must be a better way. I needed something clear (so you can see your thread colors), flexible (to accommodate the different amounts of thread on each of your already wound bobbins), and cheap.
Enter my local home improvement store. Surely I could find something clear, flexible, and cheap there! I did! I present to you:
DIY Bobbin Covers
You'll need just two things: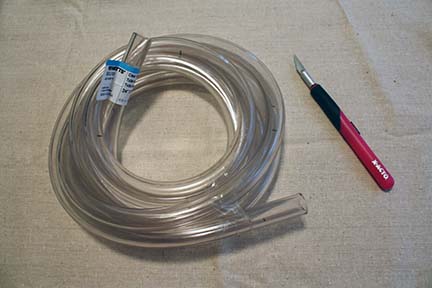 Clear Flexible Tubing (Found in the plumbing department at your local home improvement store. I got the kind that was 3/4″ on the outside with a 1/2″ diameter on the inside.)
X-Acto Blade
Ready to get going?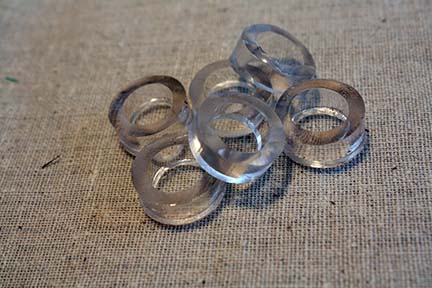 Being careful with the sharp blade, slice off some 1/4″ rings from the tubing.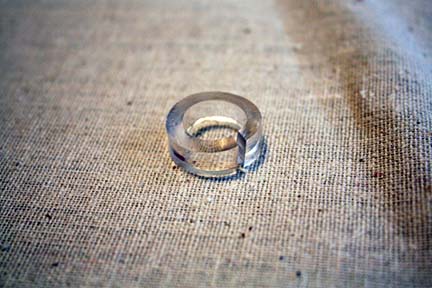 Then cut down one side of each ring, opening it up.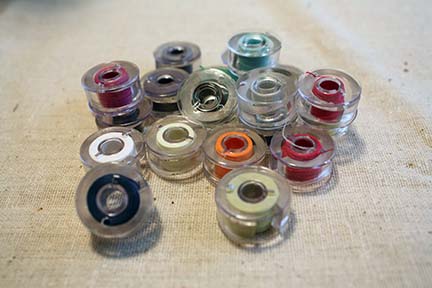 Wrap up your bobbins and slide the ring on top of your thread.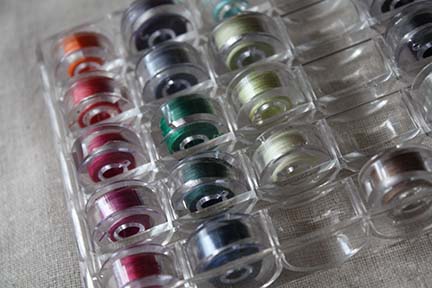 Place back in your storage container. That's it! How easy and cheap was that? I'm thinking this would make an awesome little gift for the sewer in your life, quilt group, sewing swap, etc.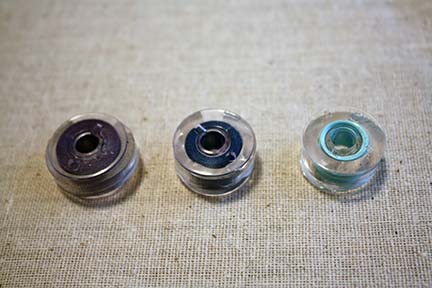 I love that they are useful no matter how full or empty your bobbin is. You don't need a different size of tubing, it works for all your bobbins!
Happy Crafting,
Erin