I'm readying my apartment for Valentine's Day. Here's a project I did this weekend that took me less than an hour!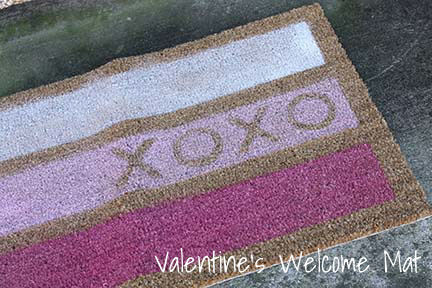 You'll need:
Blank coir welcome mat (I got mine from IKEA, Target and other stores should have them too.)
3 cans spray paint  in various Valentine's Day shades(I used a combination of both flat and shiny paint textures. It didn't seem to matter and you can't tell which were which on the coir. The darkest pink was a shiny finish and the lt. pink and white were matte finish.)
white contact paper
masking tape
Scrap paper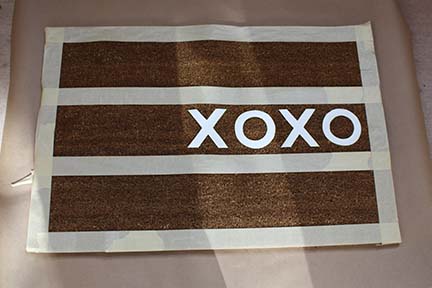 Tape around the edges and then divide the center into 3 equal horizontal lines with your tape. (Masking tape works best for this, blue painter's tape doesn't have enough stick to work well. From your contact paper, cut out your X and O shapes (Or try heart shapes!) and apply them to the mat.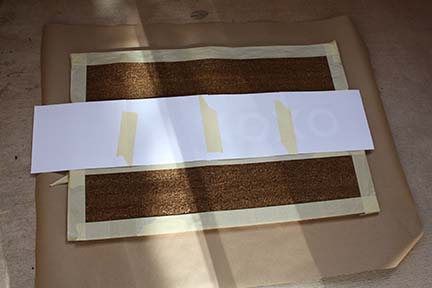 Place scrap paper over the parts of the mat you don't want to paint just yet.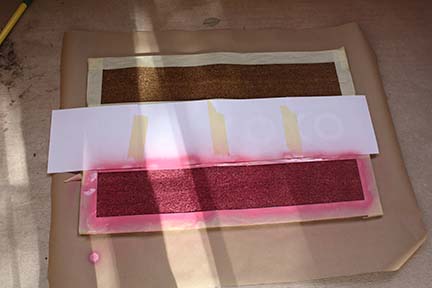 Paint the exposed part.
Come back in a few minutes when dry and move your paper to another section. Paint. Repeat with the last section.
When dry, remove all the tape, paper, and contact paper shapes.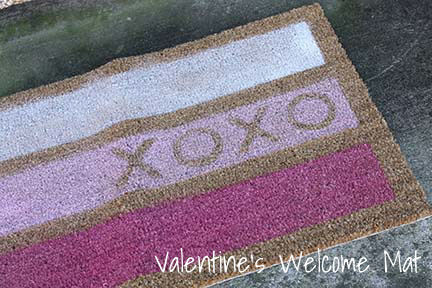 Place in front of your door and enjoy!
Happy crafting,
Erin