Remember the place mat I shared with you a little while ago?  I made some little place cards to go with it!  I'll show you how and share with you the PDF so that you can make your own customized ones!
What you'll need:
A few sheets of patterned paper (Trimmed to 7 3/4″ x 3 1/2″)
Orange Cardstock (Trimmed to 2 3/4″ x 1 3/4″)
Light Ivory Cardstock (You'll print on this so make sure it's trimmed down to 8 1/2″ x 11″ to fit into your printer!)
Coordinating Ribbon
Score along the lines of your patterned paper as shown below: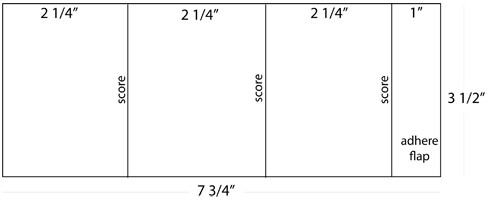 Fold along the lines and adhere the flap to make your triangle shaped place cards.
Type into the free PDF (available here) what you'd like the place cards to say.  You could also use these for labels for all the different Thanksgiving dishes!  (If the font isn't one you have on your computer-Download the free font here, follow the directions on adding it to your font library, and reopen the PDF.  You'll be able to use the same font as I did in the example!)  Print and trim the pieces on the dotted lines and mount on your pieces of orange cardstock.  Tie a simple ribbon bow to the left side and mount on one side of your place card with foam tape.  You're done!
To make the napkin rings, just cut a few strips of paper and hold them while setting the eyelets!  (I used my Crop-A-Dile to make it easier!)
Now you're well on your way to a beautiful Thanksgiving!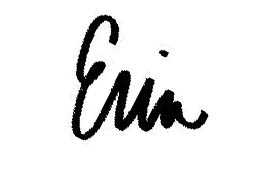 P.S. Here's a funny little conversation my husband and I had.  I was leaving to go to teach a card class and my husband was helping me get everything loaded in the car and was making sure I had everything I needed.  (Isn't he sweet!)  The conversation went something like this:
Christian:  Do you have your adhesive?
Me: Yep!
Christian: What about all your stamps?
Me: Yep!
Christian: What about all your paper?
Me: Yep!
Christian: What about all your animals?  Do you need those for this class?
Me: Huh? Animals?
Christian:  You know, your Cricut (cricket), Crop-A-Dile (crocodile), Cuttlebug (bug)…
I just started laughing…   :)
Have a great weekend Everyone!